Vice President of Inuit Women's Association Applauds Breakfast Program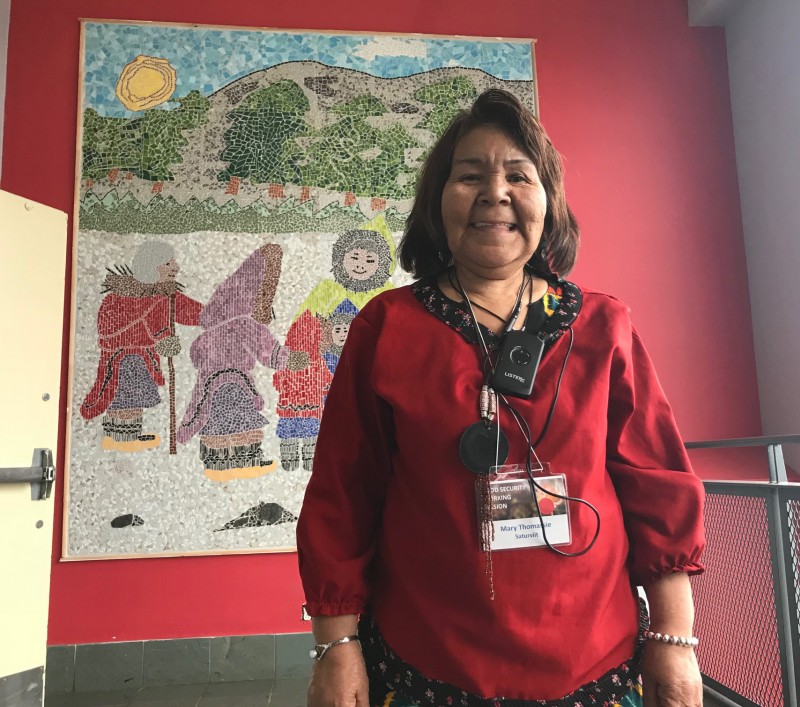 (Photo: Mary Thomassie, Vice President of the Inuit Women's Association of Nunavik)
The support North West provides for school breakfast programs has impressed a prominent community member in Kuujjuaq, QC.
Mary Thomassie, the Vice President of the Inuit Women's Association of Nunavik, heard about the partnerships Northern stores have with school breakfast programs while attending a food security session in Kuujjuaq last September. When a representative of The North West Company provided information on one of the ways the company is tackling food security, Thomassie was thrilled.
"I'm very grateful when I hear that kids are getting breakfast from the Northern Store," said Thomassie. "You are doing a very good job by feeding our children."
Northern and Northmart stores across Canada support school breakfast programs by offering discounts on food purchased for the programs. Organizers are able to better provide nutritious meals for children with the gained savings.
"I'm sure the parents are very appreciative for what you do," added Thomassie. "It is very, very helpful that the kids get good breakfast with the hope that they get more strength in school".